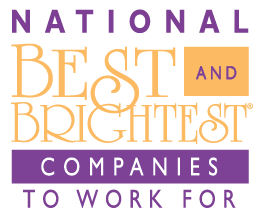 Comfort Research is honored to be a Best and Brightest Companies to Work For® recipient in 2015. The Best and Brightest Companies to Work For competition identifies and honors organizations that display a commitment to excellence in their human resource practices and employee enrichment. Organizations were assessed based on categories such as communication, work-life balance, employee education, diversity, recognition, retention and more. To learn more and view the full list of winners visit the Best and Brightest website.
---
About Comfort Research
Comfort Research, headquartered in Grand Rapids, MI and having manufacturing facilities in Michigan and Tennessee, are the makers of Big Joe®, Fuf®, Bean Bagimals®, Classic Beanbag™ and the recently introduced Orahh™ product lines. The company is revolutionizing affordable furniture by developing products through innovation and research that deliver greater comfort, design aesthetics and value.