For Immediate Release
May 8th 2017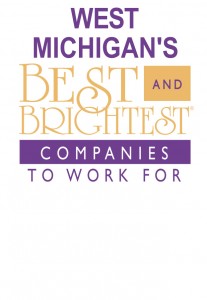 Comfort Research was honored to be a 2017 West Michigan Best and Brightest Companies to Work For® recipient. The Best and Brightest Companies to Work For competition identifies and honors organizations that display a commitment to excellence in their human resource practices and employee enrichment. Organizations were assessed based on categories such as communication, work-life balance, employee education, diversity, recognition, retention and more. Congratulations to everyone who recieved the award.
Learn more about how Comfort Research strives to be a great company for through our employee awards, recipe for success and commitment to the community. You can also join our team to help make Comfort Research an even better place to work by viewing our open positions and submitting your resume. View the full list of recipients at the Best and Brightest website.

---
Comfort Research is a product design and manufacturing company, based in the heart of West Michigan. Creators of the Big Joe® and Big Joe Lux® brands, they are revolutionizing affordable furniture in the indoor, outdoor and pool product markets by developing innovative products that deliver greater comfort, design aesthetics and value.