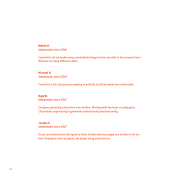 64
Melvin D.
Ambassador since 2016
Comfort for all: we make many comfortable things to have fun with in the summer time! We have so many different chairs.
Michael H.
Ambassador since 2013
Comfort is a fun, fast paced company to work for, and that makes me comfortable.
Kyle W.
Ambassador since 2017
Everyone generally cares about one another. Working with the team is really great. CR provides opportunity to grow both professionally and personally.
Jordan H.
Ambassador since 2017
Good, fun environment. Everyone is there to help and encourage one another to do our best. Everyone loves everyone, we all get along and have fun.