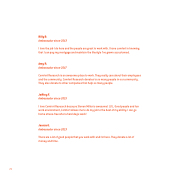 70
Billy B.
Ambassador since 2013
I love the job I do here and the people are great to work with. I have comfort in knowing that I can pay my mortgage and maintain the lifestyle I've grown accustomed.
Amy R.
Ambassador since 2017
Comfort Research is an awesome place to work. They really care about their employees and the community. Comfort Research donates to so many people in our community. They also donate to other companies that help so many people.
Jeffrey F.
Ambassador since 2015
I love Comfort Research because Steven Miller is awesome! LOL. Good people and fun work environment, Comfort allows me to do my job to the best of my ability. I can go home stress-free after a hard day's work!
Jennie G.
Ambassador since 2013
There are a lot of good people that you work with and for here. They donate a lot of money and time.