Michigan's Best and Brightest in Wellness® Announced
For Immediate Release
Event to Honor Winners Slated for October 20, 2016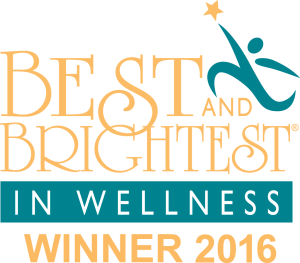 August 31, 2016 – Warren, MI — Companies that are making their workplaces, their employees and the community a
healthier place to live and work will be celebrated at the annual Michigan's Best and Brightest in Wellness® event. The Best and Brightest in Wellness® awards program is the premier program that honors companies and organizations that recognizes and celebrates quality and excellence in health and wellness.
The Best and Brightest in Wellness® celebrates those companies that are making their businesses healthy, the lives of their employees better and the community a healthier to place to live.  The Best and Brightest program provides yearlong education, benchmarking, assessment tools and interaction amongst the best employers throughout Michigan.
Comfort Research, along with other award winners, will be honored at the most prestigious symposium and awards gala on October 20, 2016 at The Henry Autograph Collection Hotel in Dearborn. The Best and Brightest in Wellness® winners were evaluated by using an assessment, created and administered by SynBella, the nation's leading wellness provider.
The event starts at 7:00 am with registration, breakfast, exhibit gallery, and a Corporate Wellness Urban Farming Project by Hantz Farms. The interactive morning will also include an Interactive Morning Wake-up Zumba workout or Barre Fitness session followed by Onsite Wellness Demos on meditation and total body conditioning.  The educational sessions will include Best Practice in Wellness Winner Presentation and The Pillars of Wellness: The Link between Financial Wellness and Mental Health.  The keynote address will be presented by Peter Nielson of Peter's Principles who is a renowned national speaker, author and fitness expert.
For more info about 101 Best and Brightest visit: http://101bestandbrightest.com/
---
About Comfort Research
Comfort Research, headquartered in Grand Rapids, MI and having manufacturing facilities in Michigan and Tennessee, are the makers of Big Joe®, Fuf®, Bean Bagimals®, Classic Beanbag™ and the recently introduced Orahh™ product lines. The company is revolutionizing affordable furniture by developing products through innovation and research that deliver greater comfort, design aesthetics and value.